Storage Location #7
520 W. Arapaho Rd.
Richarson, TX 75080
Telephone
FAX
E-mail

HOURS OF OPERATION:
Monday, Tuesday, Thursday, Friday and Saturday:
9:00am - 5:00pm
Wednesday:
9:00am - 3:00pm
Sunday:
Closed


20% off of the 1st month if you make an internet reservation.
Make A Reservation
Richardson Location Unit Sizes and Pricing
Metroplex Self Storage
Metroplex Self Storage is perfect for businesses needing extra space for excess inventory, records, files, seasonal promotional materials and no deposit required on storage rooms. Instead of leasing more office space, reduce your business costs, avoid long-term lease commitments, and get only as much space as you need.

Storage Locations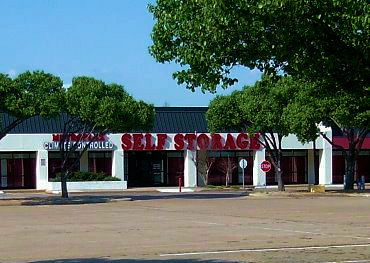 520 West Arapaho Rd.
Richardson, Texas 75080
Read more